---
Since May 01, 1998
TAKE 5 PAGE
Welcome !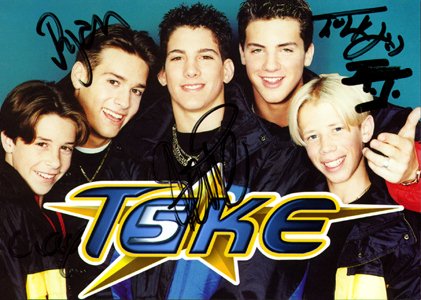 The Great Group From Orlando, Florida
---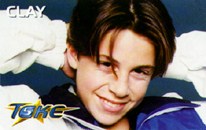 Jeffrey Clayton Goodell
Was Born On April 28, 1984 In Minnesota
He Played In Four Big Movies,
Many Commercial Spots And Several Live Shows Already
He Likes To Play The Piano And Writing Songs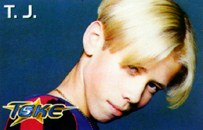 Timothy Joseph Christofore
Was Born On February 29, 1984 In Minnesota
He Won The 1995 Star Search,
The Year After He Was Invited To Do A Solo Performance
At The White House, Other Successful Activities Followed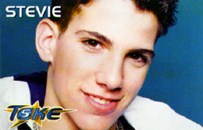 Stephen James Sculthorpe
Was Born On January 11, 1983 In Miami
He Is The Son Of A Minister,
Was In Commercials, Worked As A Model And Played
Theatre, He Likes Singing, Dancing, Sport And Dating Girls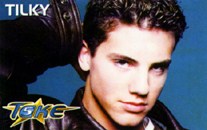 Tilky Montgomery Jones
Was Born On June 24, 1981 In South Carolina
He Did A Lot Of Performances And
Auditions, He Played Theatre And In Commercial Spots
He Likes To Jam With A Band And Playing The Drums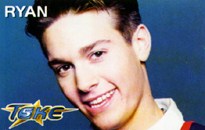 Ryan Christopher Goodell
Was Born On Born June 29, 1980 In Colorado
He Was A Member Of The Minneapolis
Metropolitan Boys Choir, Played Theatre, In Commercials
And Movies, Won The National Jazz Dance Championship
But He Also Likes To Play The Piano And The Cello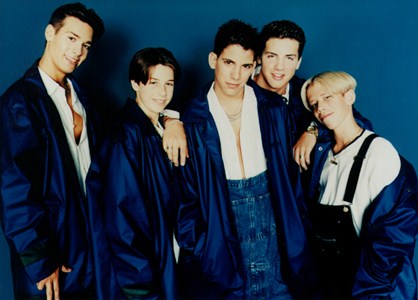 The Take 5 Sound Is A Mix Of HipHop, R&B And Pop
Ryan And Clay Are Brothers, They Know T.J. From
Their Time At The Boys Choir, And Later They Met
Tilky And Steve On An Audition In Orlando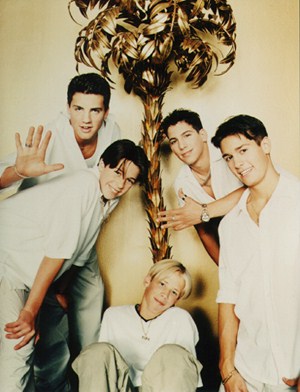 Take 5īs Very First Single "I Give" Was Released On April 20, 1998
Their Second Single "Never Had It So Good" On October 26, 1998
And The Debut Album Was Released In Some Countries In 1998/1999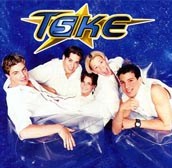 Germany Was Supposed To Get A Third Single And A Different Album
Until Summer 1999, Nothing Happened And No Infos Since Then...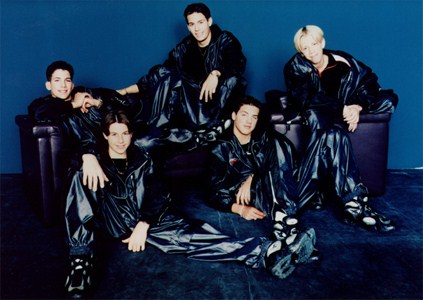 In April 1998 Take 5 Supported Aaron Carter And Gil
On The "Kids Go Music Festival ī98" Tour In Germany
And In June They Performed On Some Festivals Again
On October 31 They Were At "POPCORN Live 98"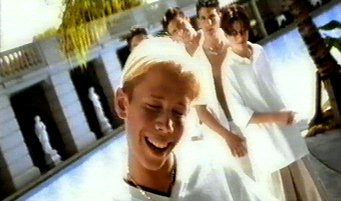 Pictures From The "I Give" Video Clip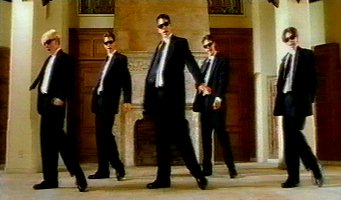 Chart Position Germany
Take 5 "I Give"
May 27, 1998
| | | | |
| --- | --- | --- | --- |
| This Week | Last Week | Weeks Before | Charts |
| - | 92 | 67,80,78,0 | Top 100 Singles |
This Page Is Presented By

---
Note:
Pictures, Sound Files And Information Are For Private, Non-Commercial Use Only
Please Donīt Use Them For Your Page, And Donīt Post Them To Newsgroups
Thanks
---